Welcome
We are a small consultant company with long experience
We have activities within two diferent business areas: International consultancies for private sector development and start-ups in developing countrioes and emerging markets; and production of digital solutions.
For many years we have worked with projects and programmes that focus on sustainable growth in deveolping and growth countries. In particular we have worked with the private sector with focus on creation of decent jobs, strengthing value chains, strengthing of the private sector organisations and companies' social responsability.
We have all worked abroad for shorter and longer period as consultants. we often work closely together with Danish companies and organisation, individually or in grpoups. Our interest is activities and projects that add value to the relation between development and business. Sustainable development is dependant that all stakeholders see sustainable change and not only during the activity, the support, the project or the consultancy. The private sector has the potential to drive positive growth and prosperity if done properly.
For many years we have worked to facilitate outsourcing of IT activities to developing countries where competitive and competent resources often are available. We have worked in e.g. Bangladesh, Bolivia, Nicaragua and Egypt. Through an EU funded outsourcing programme we worked with an IT company in Belgrade (Serbia) and this has resulted in a partnership agreement where we are now able to offer production of web-sites, apps and other digital products. This activity has its own web-site which you are welcome to explore through this link.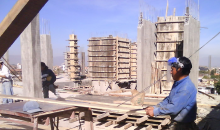 Development work
We conduct many development projects in developing countries, predominantly with focus on the private sector.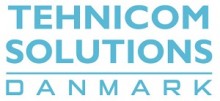 Digital production
In partnership with Tehnicom Solutions in Belgrade we offer any kind of digital production, including websites. apps and e-learning systems.